Transferring files to and from my synology NAS over SMB protocol seemed very slow to me on the shares I have.
After a little bit of investigation I found that the SMB settings by default are only using SMB2 and not SMB3!!!!
Boom, now transfer speeds are super fast between PC and Synology NAS, yay!!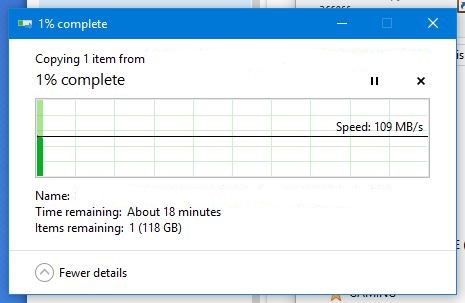 Instructions to change the advanced settings here =
Login to the Synology NAS and click on Control Panel:
Click the enable SMB service checkbox then head into advanced settings –

In advanced settings, set the maximum SMB protocol to SMB3, the minimum to SMB 2, and I disabled transport encryption mode as I am running in my home network only for SMB (you can set this to either dependant on your situation). I also enabled opportunistic locking.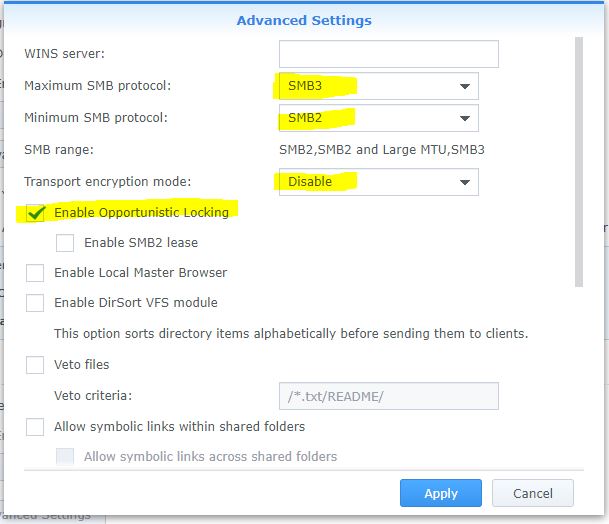 After using these settings it took my file transfres from around 7 MB/s to around 100 MB/s – nice…. :O)